News content
Precision Redefined: Qirui's Solid Chainsaw Bar
16 August 2023
In the realm of professional cutting and logging, having the right tools can mean the difference between a job well done and a job that falls short. At Qirui, we understand the demands of precision cutting, and that's why we're excited to introduce our latest innovation – the Solid Chainsaw Bar. Crafted for professionals who demand unparalleled performance, durability, and precision, this chainsaw accessory is poised to transform your cutting experience.
Elevating Precision Cutting:
The Solid Chainsaw Bar is more than just a tool; it's a testament to Qirui's unwavering commitment to quality and innovation. Every aspect of this bar is engineered to deliver precision, durability, and efficiency – qualities that professionals need to excel in their tasks.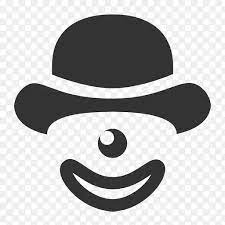 Unveiling the Features:
Premium Steel Build: Crafted from the finest 50CrV4 steel, the Solid Chainsaw Bar is a masterpiece of strength and resilience. This premium material ensures that the bar can withstand even the most demanding tasks while maintaining its structural integrity.
Engineered for Durability: The reinforced nose design, secured by a single rivet, is a key feature of this chainsaw bar. This innovative construction minimizes wear, enhances stability, and extends the overall lifespan of the bar, delivering consistent performance over time.
Optimized Efficiency: The extended nose design of the Solid Chainsaw Bar takes on the heavy lifting, reducing strain on the main body and facilitating smoother cuts. This design optimization translates to enhanced efficiency, reduced wear, and an overall streamlined cutting process.
Advanced Oil Management: Equipped with cutting-edge oil-retaining technology, the chainsaw bar ensures that oil remains precisely where it's needed – on the bar and chain. This feature optimizes performance, reduces downtime, and minimizes the need for frequent maintenance.
Your Partner in Precision:
When you choose Qirui's Solid Chainsaw Bar, you're choosing a tool that's designed to elevate your cutting game. Whether you're in the logging industry, tackling landscaping projects, or managing large-scale cutting operations, this bar is your ally in precision.
Quality Beyond Measure:
Qirui has long been synonymous with quality and reliability. With a focus on adhering to stringent industry standards, we've consistently delivered products that professionals trust. The Solid Chainsaw Bar continues this tradition, embodying the pinnacle of craftsmanship and innovation.
About Us:
At Qirui, we're not just providing tools – we're providing solutions for professionals who refuse to compromise on quality. With a commitment to excellence, precision, and customer satisfaction, we're proud to be your partner in achieving outstanding results.
Discover the future of precision cutting with Qirui's Solid Chainsaw Bar. From its exceptional build to its advanced features, this bar represents a new standard in performance and reliability. Elevate your cutting experience, redefine your expectations, and experience precision like never before.