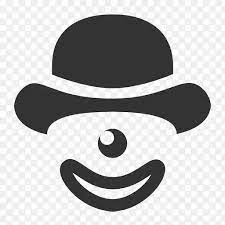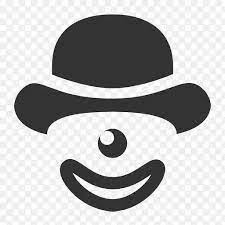 20 inch chainsaw bar and chain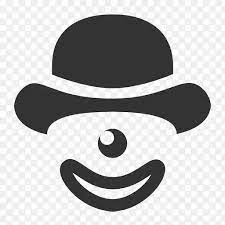 20 inch chainsaw bar and chain is compatible with most small to medium sized chainsaws
The bar and chain are made from durable materials that can withstand wear and tear
The chain is easy to install and remove, and it cuts through wood quickly and smoothly
The bar has a low profile design that makes it easy to maneuver in tight spaces
The chain is precision-cut to ensure accurate cutting
Follow Us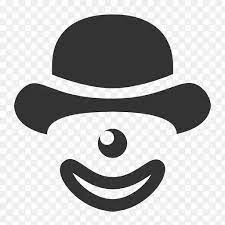 Contact now
20 inch chainsaw bar and chain Manufacturer/Supplier/Factory - qirui
Product Descriptions

20 Inch Chainsaw Bar And Chain

Are you looking for a chainsaw bar that's both high quality and durable? If so, you'll want to consider purchasing a 20 inch chainsaw bar and chain. Not only are these items made from durable materials, but they also offer a lot of flexibility when it comes to cutting. In addition, they're also easy to use - making them perfect for anyone who wants to get the most out of their chainsaw.

When you need to cut down a big tree, a chainsaw with a 20" bar and chain is the tool for the job. This size saw is perfect for medium-sized trees up to 30 feet tall. The chain is also strong enough to handle larger trees, but be sure to use a safe method of cutting like an undercut or using a sawbuck.

When it comes to chainsaw safety, it's important to use the right size bar. A chain saw with a large bar is more dangerous than a chain saw with a small bar because it can cause more damage when cutting. The chain saw bar size is measured in inches, and there are three different types of bars: standard, medium, and large. Standard bars are the smallest and are generally used on smaller chainsaws.

20 Inch Chainsaw Bar

If you're looking for a chainsaw bar that will give your cuts a little extra oomph, you need to check out the 20 Inch Chainsaw Bar. This bar is made from high-quality steel and is designed to provide a powerful cut. Whether you're cutting branches or logs, the 20 Inch Chainsaw Bar will help make the task a lot easier.

Today's chainsaw bar is 20 inches in length. This is a significant increase from the original chainsaw bar that was only 12 inches in length. The increased chain saw bar length allows for more cutting power and easier maneuverability.This chainsaw bar is made from 20 inch steel, and is perfect for cutting through tougher materials like wood. It has a comfortable grip for users and is built to last.

Chainsaw bars come in a variety of sizes, from the small, handheld saws used by homeowners to the massive saws used in lumberyards. There are three main factors that determine the size of a chainsaw bar: chain length, saw size, and chain speed.

How do 20 Inch Chainsaw Bar work?

When you need to cut through thick wood, a 20 inch chainsaw chain is the perfect size. Chainsaws come in different sizes, but a 20 inch chain is the most common. There are several things that affect how a chainsaw chain works. The chain's diameter, the type of blade it has, and how sharp the blade is all play a role.

Chainsaws come in a variety of sizes and shapes, but all share one common feature: the chain that connects the saw to the motor. The chain is attached to a bar that slides along the chain's teeth. When you pull the trigger on a chainsaw, this bar rotates and drops the chain onto the blade, which quickly cuts through wood.

Chainsaw Chain 20 Inch Bar

The chainsaw chain 20 inch bar is a popular chainsaw chain because it is strong and durable. It is also a good choice for users who want to keep their chainsaw running smoothly. This chain can handle a lot of work, so it is a great option for users who need a chain that will last.

Chainsaw chainsaws are a dangerous tool. A chain saw can cut through flesh with ease and without warning, so it's important to take care when using one. Chain saws come with a variety of chains, all of which have different capacities and strengths. Make sure you choose the right chain for the job at hand by checking the length of the chain. Chainsaws also come in different types, including bar and rip chains.

This chainsaw chain 20 inch bar is the perfect size for most tasks around the home. The durable construction ensures that this chain will last for years. The ergonomic design makes it easy to handle, even when wearing gloves.

Chainsaw With 20 Inch Bar

The chainsaw with a 20 inch bar is perfect for those who are looking for a powerful saw that can handle large cuts. This chainsaw is able to cut through thick logs with ease, making it an ideal tool for anyone who needs to perform big projects. The 20 inch bar also gives the user more reach when cutting, so they can get closer to the lumber without having to move their body too much.

ABOUT US - Hangzhou Qirui Tools

Hangzhou Qirui Tools was established in 2003. At present, our company has about 200 employees and a plant area of 12,000 square meters. It is the first domestic manufacturer of chain saws, electric chain saw parts guide bars, and chains. It is also the first and only one. A company that specializes in the production of Fengshou series guide bars is the maker of the domestic guide bar industry standards and participated in the formulation of the chain industry standards.

Looking for a chainsaw bar and chain that can handle the toughest of cuts? Check out qirui's selection of 20 inch chainsaw bars and chains. These products are from some of the industry's top manufacturers, so you can be sure they will perform well. Plus, each one is supplied by a factory that specializes in manufacturing these items. So you're guaranteed quality and consistency from start to finish. shop now and get your cutting done quickly and easily!

Q1: How long is the guide bar?

A: Our guide bars are from 6" to 72" for now. Length can be customized

according to your demand.

Q2: What kind of machine is suitable for?

A: We have different types bar which can fit for a variety of machine,

including Stihl, Husqvarna,Jonsered, Echo, Dolmar, Makita, etc.

Q3: Can we customize the bar type?

A: Yes! If you want to develop new models, you can send us your drawings.

Q4: Is there any quality assurance?

A: We have CE, ISO9001 certification. If there is any quality problem, we will

deal with it at once.

Q5: Can I use my own logo and design on the products?

A: Yes! We provide the service of replacing your logo and company

name on bars and packing boxs, and the color is also up to you.

Q6: What's your MOQ?

A: For sample, we are willing to produce it even one piece.

Q7: What's your delivery time?

A: The production time of guide bar and saw chain are different. Guide

bar is longer than saw chain. Exact time should be according to the

QTY. We will inform you the schedule and keep in touch with you.
TO VIEW MORE
Related Products
Hard Nose Bar Solid bar MAYA1
Hard Nose Bar SLD36
Hard Nose Bar R17
Hard Nose Bar QR18
LETS TALK
Send Us a Message