CATEGORIES
Saw Chain

Mini Saw Chain
Consumer Saw Chain
Professional Saw Chain
Carbide Saw Chain

Guide Bar

Mini Light Bar
Laminated Bar
Pro Solid Bar
Hard Nose Bar

Harvester

.404'' Harvester Bar
.3/4'' Harvester Bar
Harvester Chain
Harvester Rim
Replacement Bar Nose

Chainsaw Accessories

Sprocket
Rim
Wrench
Chain Spinner & Breaker
Others
Product display
Recommendation
CHINA Harvester
The harvester is a large, tracked vehicle used for harvesting crops. It has a rotating blade on the front that cuts the crop and a conveyor belt that carries the crop to the rear.
1.Double-layer stepped screen, the cleaning effect is better, no grass and no chaff.
2. Widen the hoist, increase the granary, and reduce the number of unloading rice.
3. Seal the cab, reduce noise, make the driver feel more comfortable, and reserve the terminal to connect to the air conditioner or fan.
4. Harvester adopts fully automatic high-position grain unloading tank, which is suitable for different grain transportation vehicles, saving labor, and unloading quickly.
Types of Harvester Accessories
.404'' Harvester Bar
Qirui is a leading factory that focuses on China .404" harvester bar OEM. We solemnly promise to provide your products with excellent quality, reasonable prices and the highest cost performance.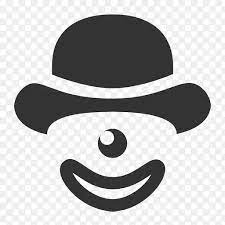 .3/4'' Harvester Bar
The .3 4'' Harvester Bar is a new type of bar that has emerged on the market. It is designed to be as simple and easy to use as possible, making it perfect for anyone who wants to start harvesting their own cannabis. The bar consists of a frame that is made out of steel, and the main component is a cutting wheel that is attached to it.
This is a newly designed harvester bar that has been specifically made for small farm fields. The bar features a unique design that allows it to easily and quickly harvest crops. The bar is also lightweight and easily portable, which makes it perfect for use in fields with limited space.
Harvester Chain
The harvester chain is a large, metal device that removes the grain from the stalks of wheat, barley, and other types of cereal plants. The chain moves across the field, cutting the plants down as it goes.
The machine consists of a series of linked rotating blades that cut the stalks or leaves off the plants. A typical harvester chain has at least eight blades, and can be as large as 65 feet (20 meters) long and weigh as much as 200 tons (180 metric tons).
Harvester Rim
Qirui is a leading China harvester rim factory that focuses on harvester rim. We will become your trusted partner with reliable product quality and excellent customer service.
Replacement Bar Nose
The harvester replacement bar nose was designed to provide an improvement in harvesting performance over traditional harvesters. The design features a narrower frame that reduces the amount of field space needed, and increases the speed at which the harvester can travel through the field.
Improved harvester technology has led to increased crop yields and a decrease in the amount of labor needed to pick crops. However, with the continual increase in crop demand, the bar nose harvester has become less reliable and expensive to operate. Replacement parts for this type of harvester are becoming increasingly difficult to find and expensive.
About Chain Harvester
The chain harvester is an automated machine that can be used to harvest trees quickly and efficiently. It is powered by a gasoline engine and has a cutting chain that can be used to cut through tree trunks of up to 24 inches in diameter. The chain harvester is designed for use in forest areas where there is a large amount of tree growth.
The Chain Harvester is a must-have tool for anyone who cuts wood with a chainsaw. It quickly and easily sharpens dull or damaged chains in minutes, right on the saw. And it's so easy to use, even a child can do it!
Here's how it works:
Just put the saw's bar into the guide, and attach the harvester to the end of the bar. Then start the chainsaw and run the harvester along the length of the chain. The harvester's teeth will sharpen the chain as it goes. It's that simple!
The Chain Harvester is made of durable steel that will last for years. And it comes with a money-back satisfaction guarantee. So why wait? Get your Chain Harvester today!
Benefits and features of chain harvester
A chain harvester is a versatile and powerful tool that can be used for a variety of tasks, from clearing land to felling trees. In this article, we'll take a look at some of the benefits and features of chain harvesters so that you can see why they are such popular machines.
One of the main benefits of chain harvesters is their versatility. As we mentioned, they can be used for a variety of tasks, which means that they can be an invaluable asset for any farm or forestry operation. For example, if you need to clear land for a new building or road, a chain harvester can quickly and easily remove all the vegetation.
Another benefit of chain harvesters is their power. These machines are designed to tackle tough jobs, and they are more than up to the task of felling trees or dealing with heavy brush. Chain harvesters also tend to be very durable, so you can count on them to hold up under tough conditions.
In terms of features, chain harvesters come with a wide range of features that make them even more versatile and powerful. For instance
China Harvester supplier, factory, manufacturer - Qirui Harvester
Regarding Chinese combine harvester product information, price consultation, we also provide Chinese-made combine harvesters, we are always ready to help you find the best and most popular combine harvesters in China.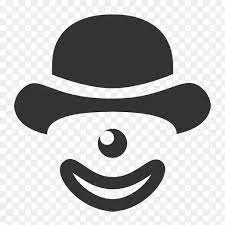 Our factory was founded in 2003, construction area is nearly 20,000 square meters and has over 200 workers. We have full range series of guide bars and chainsaw chains for your choice. Our factory has passed the ISO 9001 system certification and all of our products are having UL certificate. More than 90% of our products are exported to Europe,America, Southeast Asia and other countries.For more quality product information, please contact us immediately!
You can follow the link to see our facebook homepage.
Click on the link to go to our LinkedIn homepage.
You can also click the link below to enter our YouTube homepage to view.