CATEGORIES
Saw Chain

Mini Saw Chain
Consumer Saw Chain
Professional Saw Chain
Carbide Saw Chain

Guide Bar

Mini Light Bar
Laminated Bar
Pro Solid Bar
Hard Nose Bar

Harvester

.404'' Harvester Bar
.3/4'' Harvester Bar
Harvester Chain
Harvester Rim
Replacement Bar Nose

Chainsaw Accessories

Sprocket
Rim
Wrench
Chain Spinner & Breaker
Others
Product display
Recommendation
How about the Professional Saw Chain
The Professional Saw Chain is a type of saw chain that is designed to provide increased efficiency and better performance when working with a saw. The chain consists of a number of smaller chains that are linked together, and it is designed to make it easier for the user to move the saw through the wood. This type of chain is typically used by professionals who need to make quick cuts, and it is often preferred over traditional chains because it is more efficient.
A professional chainsaw chain is essential for anyone who wants to safely and efficiently cut logs, branches, or other material. Chainsaws are powerful tools, and the wrong chain can cause irreparable damage to your machine. A good chainsaw chain will provide extended life and smooth operation.
Professional chainsaws are a necessity for anyone who intends to do some serious cutting. There are a few things to consider before making the purchase, but the most important factor is the size of the tree you'll be cutting. Most chainsaws come in two sizes, small and large. The small chainsaw is good for smaller trees, while the large chainsaw is better for larger trees. Another thing to consider is how many teeth the chain has.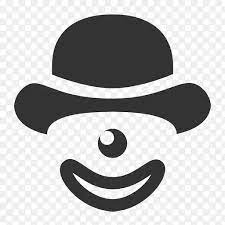 What is the model of the Professional Saw Chain
There are many different types of chainsaws, with varying features and purposes. One type of chain saw chain is the professional saw chain. This type of chain is specifically designed for use by professional woodworkers and other professionals who need a tough, reliable chain to do their job properly. The professional saw chain consists of several interconnected, metal links that are connected to each other by pins.
Professional saw chains are represented by Latin letters and Arabic numerals. Due to different countries and manufacturers, the meanings of each letter and number are different, but what they mean is the pitch, the thickness of the middle guide tooth, the shape of the cutting tooth, and the Some variant characteristic symbols such as safety and wear reduction.
More Professional Saw Chain products we offer
3/8" .050" Chain Saw Chain With Kickback
.404" .063" Chain Saw Chain With Kickback
How to maintain a Professional Saw Chain
If you own a professional saw chain, it's important to take care of it. Here are some tips to help you keep your chain in top condition:
1. Inspect your chain regularly to identify any problems.
2. Keep your chain clean and lubricated.
3. Use a quality chain tensioner.
4. Check and replace any worn or damaged links.
What is the price of Saw Chain supplier
The price of a Saw Chain supplier can be crucial to the success of a business. If the price is too high, customers may not be able to afford it and may switch to a competitor. On the other hand, if the price is too low, the business may not be able to cover their costs and could go out of business. There are many factors that go into determining the price of a Saw Chain supplier, including quality, production capacity, and competition.
The price of a Saw Chain supplier can vary depending on the quality of the product and the amount of customization that is needed. In general, a high-quality saw chain will cost more than a lower quality chain. Additionally, customizing a saw chain may increase the price.
What are the sales methods of Professional Saw Chain distributors
Professional Saw Chain distributors use a variety of methods to sell their chains. Some distributors focus on in-person sales, while others use a mix of in-person and online sales. Some distributors also use phone sales, mail order, or even demonstrations to sell their chains. It is important for buyers to research which method of sale is most effective for them and to be prepared to invest time and effort into making a purchase.
China professional saw chain supplier, factory, manufacturer - Qirui professional saw chain
Qirui is a leading China professional saw chain factory that focuses on professional saw chain. We will become your trusted partner with reliable product quality and excellent customer service.The factory has a professional R&D team with strong technical force and rich experience.Welcome new and old customers to inquire and buy our products.
You can follow the link to see our facebook homepage.
Click on the link to go to our LinkedIn homepage.
You can also click the link below to enter our YouTube homepage to view.