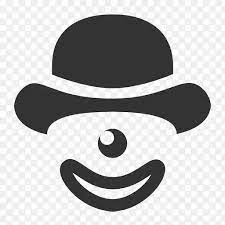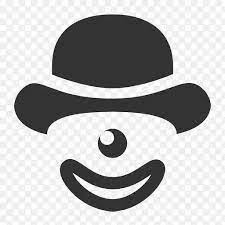 Measuring Chainsaw Guide Bar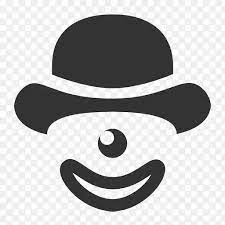 Chainsaw bar is made of high-quality steel for durability
Chainsaw bar has a precision-machined groove to guide the chain
Chainsaw bar has been heat-treated for strength and toughness
Chainsaw bar is designed to fit most chainsaws
Chainsaw bar is easy to install and remove
Follow Us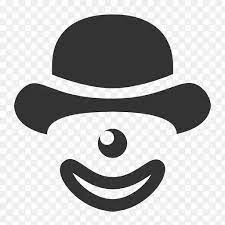 Contact now
Measuring Chainsaw Guide Bar Manufacturer/Supplier/Factory - qirui
Product Descriptions

Chainsaw Bar

Chainsaw bars are popular tools for cutting wood. They can be attached to a chainsaw to make it easier to cut through the wood. The chainsaw bar is a long, thin piece of metal that is attached to the chainsaw chain. It has a number of sharp edges that make it easy to cut through the wood.

Chainsaw bars have become popular in recent years as a way to reduce the amount of hand movement needed when sawing. Chainsaw bars are attached to the arm of the chainsaw and allow the user to hold the saw in a stationary position. This eliminates the need to move the saw back and forth between cuts, which can be taxing on your arm muscles. Chainsaw bars can also be used to make more accurate cuts by providing a stable platform for the saw blade.

Classification of Chainsaw Bar:

Chainsaw bars come in a variety of shapes and sizes. Some are designed for general use, while others are specific to certain types of saws. It's important to choose the right chainsaw bar for your saw, so make sure you know the classification of your saw. There are five main types of chainsaw bars: standard, jigsaw, coping saw, radial arm saw, and sliding miter saw. Chainsaw bars can also come in different colors, including yellow, orange, green, and blue.

Chainsaw Guide Bar

What is a chainsaw guide bar?

Chainsaw Guide Bar is a must-have accessory for anyone who regularly uses a chainsaw. It makes the job of cutting wood much easier and safer. Chainsaw Guide Bar prevents your hands and arms from being in direct contact with the chain while you are cutting, which can reduce the risk of getting injured.A chainsaw guide bar is a metal or plastic bar that is attached to the chainsaw's blade near the handle. It helps guide the saw through the wood, and is often adjustable to fit different chainsaws.

Chainsaw guides are bars that are inserted into the chainsaw chain to help guide the saw blade. Chainsaw guides come in a variety of shapes, sizes, and materials, but all have one common goal: to improve the accuracy and safety of chainsaw use. Chainsaw guides can be found on both residential and professional chainsaws.

How do chainsaw guide bars work?

When operating a chainsaw, the operator's hands and arms are constantly moving. This motion is transferred to the saw blade through the chain and guide bar. The guide bar is a metal tube that connects the saw blade to the handle. It provides stability for the blade as it moves across the wood, and helps keep the saw aligned with the wood. In order to ensure proper cuts, it is important that the guide bar operates smoothly and without error.

Measuring Chainsaw Bar

Chainsaw bars come in different lengths and widths, but the most important consideration is the chain's tooth pitch. The pitch of a chainsaw chain is the distance between each tooth. A bar with a low pitch will require more strokes to cut through wood than one with a high pitch, which is why chainsaw bars come in different widths.

Chainsaw bar length is one of the most important factors in chainsaw safety. There are many ways to measure chainsaw bar length, but the most accurate way is to cut a piece of wood and measure the distance from the blade edge to the center of the cut.

Chainsaw bars are used to measure the distance between the chain and the cutting edge of the saw. Chainsaw bars come in a variety of shapes and sizes, and can be made from a variety of materials. There are several ways to measure chainsaw bar length, but the most common is to use a tape measure.

ABOUT US - Hangzhou Qirui Tools

Hangzhou Qirui Tools was established in 2003. At present, our company has about 200 employees and a plant area of 12,000 square meters. It is the first domestic manufacturer of chain saws, electric chain saw parts guide bars, and chains. It is also the first and only one. A company that specializes in the production of Fengshou series guide bars is the maker of the domestic guide bar industry standards and participated in the formulation of the chain industry standards.

Chainsaw Guide Bar Manufacturer Supplier Factory - Qirui is a company that manufactures chainsaw guide bars. Chainsaw guide bars are an essential part of any chainsaw, and they can make or break your cuts. When shopping for chainsaw guide bars, it's important to make sure that you're getting a quality product from a reputable manufacturer. With products from Qirui, you can be sure that you're getting the best quality possible.

You can follow the link to see our facebook homepage.

Click on the link to go to our LinkedIn homepage.

You can also click the link below to enter our YouTube homepage to view.

Q1: How long is the guide bar?

A: Our guide bars are from 6" to 72" for now. Length can be customized

according to your demand.

Q2: What kind of machine is suitable for?

A: We have different types bar which can fit for a variety of machine,

including Stihl, Husqvarna,Jonsered, Echo, Dolmar, Makita, etc.

Q3: Can we customize the bar type?

A: Yes! If you want to develop new models, you can send us your drawings.

Q4: Is there any quality assurance?

A: We have CE, ISO9001 certification. If there is any quality problem, we will

deal with it at once.

Q5: Can I use my own logo and design on the products?

A: Yes! We provide the service of replacing your logo and company

name on bars and packing boxs, and the color is also up to you.

Q6: What's your MOQ?

A: For sample, we are willing to produce it even one piece.

Q7: What's your delivery time?

A: The production time of guide bar and saw chain are different. Guide

bar is longer than saw chain. Exact time should be according to the

QTY. We will inform you the schedule and keep in touch with you.
TO VIEW MORE
Related Products
Hard Nose Bar Solid bar MAYA1
Hard Nose Bar SLD36
Hard Nose Bar R17
Hard Nose Bar QR18
LETS TALK
Send Us a Massage